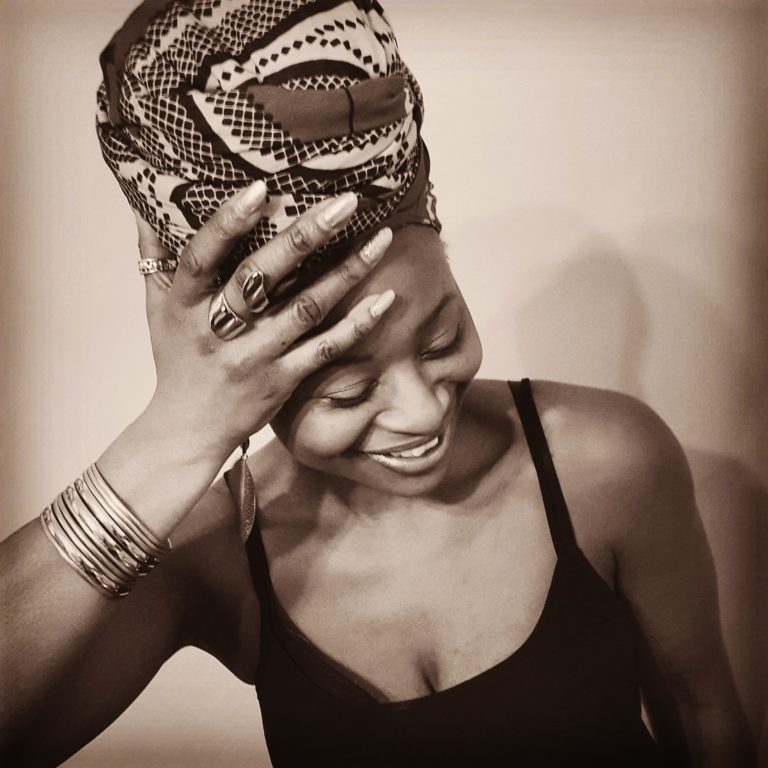 .
ABOUT ME, SJ
.
Urbanized Neckwear is my happy little accident.  I created it after a period in my life where I was being thrown nothing but lemons and my instinctual positive response was to create 'Urbanized' favoured lemonade!
As an outlet and way to express myself creatively, I came up with the idea of creating interesting architectural scarf-like structures from fabric that drapes and fasten around the wearer's neck using zips and fasteners to make them look quirky and interesting. Before I knew it, I had transformed my hobby into a business, selling my contemporary handcrafted Neckwear pieces to customers all around the world.  Since then I have taken part in a wide range of events, fashion shows and have exhibited and sold my wearable art designs at some of the most prestigious art events in the UK.
I have an innate desire to be innovative with fabric and create a look that is completely unique and stand-alone. The starting point for all of my creations is always the fabric, focusing on its unique features, pattern, texture as my inspiration. From there I aim to create a juxtaposition between how people are accustomed to seeing such fabric being used with how it can be presented when incorporating the signature edgy Urbanized style.
My Neckwear concept was influenced and inspired by both my working class and first generation born African-Caribbean background.  These two together create a unique synergy which reflects the rich diversity of the multicultural environment I grew up in in Yorkshire, England, alongside my African-Caribbean roots which can be seen in the choices of fabrics I use.
.
"I design and handcraft all of my pieces myself"
.
A key feature of my design process is versatility. Many of my designs are unisex and can be worn in a multitude of ways.  For example, my necktie design can be worn as a traditional necktie or bow tie and my long lined zipped Neckwear design can be worn long or as a neck wrap – it can even be wrapped up to fit neatly in a bag!
I design and handcraft all of my pieces myself in my home and all of my creations are either limited edition or one-off pieces.  This adds a level of exclusivity to my garments and means that I can keep things new and fresh.
.
"My ambitions for the future are as big and bold as my designs and personality!"
.
In 2020, I had the privilege to be voted as the Windrush Female Entrepreneur of the year for both my local and national region in the UK.  In early in 2021, I decided to build further upon my business portfolio and use my 40 years experience of sewing, designing and fashion styling to launch my own Personal Style Coaching Service aimed at helping women to discover and step into their authentic personal style.
My ambitions for the future are as big and bold as my designs and personality!  My goal is to keep moving in my purpose by continuing to build upon my brand and Personal Style Coaching but also through my love of writing and motivational speaking, I hope to use my passionate story to help inspire a whole tribe of women along the way.
My adventure as an all-round enriched woman is evolving all the time and is one that I love to share though my blogs, Instagram, Facebook and Twitter posts – I love the results of what I do – I hope you do too!
Much love,
SJ 
Designer/ Creator of Urbanized Neckwear