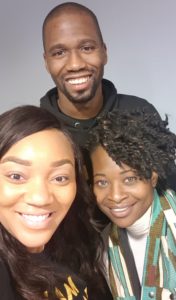 Last week, one of my trusted business advisors asked me, "Where do you want your business to be in two years time?" This wasn't the first time that he had asked me. The several times he'd previously asked me this very same question, it was met with a few mumbles followed by apprehension which after a painful thirty seconds or so concluded with me saying "I'm not quite sure". On this occasion however, my response was very different; in place of my usual mumbles was a controlled deep breath and my apprehension was replaced with the fluid articulation of my heartfelt dreams, goals and ambitions.
He smiled as it was clear that all the time I had spent working on the inner me was now beginning to come to fruition. I was at that moment without hesitation able to think big and visualise the financially independent future that I wanted for myself – something I previously found quite uncomfortable to do. Moreover, I listened to myself as I spoke, heard my own words and importantly I believed them.
Despite the absence of a clear plan as to how I was going to achieve my ambitious goal, I felt an overwhelming sense of responsibility to myself to commit to my spoken word.
Very early on in my business career, I recognised that networking was my Achilles heel. Whilst I would be considered as a very friendly and sociable person, engaging with others with a clear purpose in mind has never come naturally to me – overcoming my aversion to networking would most certainly be instrumental to my ongoing challenge.
So my visit to the capital last weekend was timely. Armed with my new two year commitment to achieving my goal combined with my need to develop my networking skills, I was all set to meet my business role model.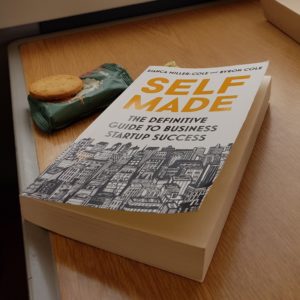 Several months ago I started following on social media the UK business woman, author and public speaker Bianca Miller-Cole whom I had cheered for a couple of years earlier as she took a weekly grilling from Lord Alan Sugar to become a finalist in the Apprentice. I found her clear passion for business and entrepreneurship infectious and the book written by both she and her husband, Byron Cole, 'Self Made: The definitive guide to business start up success' a great source of reference for my business.
I tweeted and posted. Refreshingly, she interacted and responded and after several communications she invited me to join her, Byron and several other mentees at their business master class session in London.
I sat and listened to this humorous, down to earth powerhouse business couple as their knowledge and experience of business start-up flowed. The vibe was intimate and exciting. The formula to success though complex was made to feel tangible and within our grasp.
I had pulled myself out of my comfort zone and there I was networking with the country's finest and as if by magic my route to achieving my own business success became clearer. I began to shuffle and reorganise my life and commitments in my mind to work out how this Northern lass could frequent the capital more often and place myself in the path of more opportunities such as this. My mind brought up a list of challenges and sacrifices that I knew would need to be made, and then quickly responded with another list of reasons why I needed to make it happen – after all, time waits for no one and my two year clock is on countdown.